Today's featured shop, chosen at random, is
HampshireRose
!

The store is run by Sharon and is stocked with little scrapbooks, all ready for your cherished photos. She's marked down her entire store for Christmas in July. Take a look at some of the books you can find.
Camping Mini Album
We've been camping for the last week and a half, so I have to say I was drawn to this album! Mmmm, s'mores...so delicious!
Brown, Blue, and Gold Flower Mini Album
I like that this album is a different shape and that it's floral, yet totally usable for boys. Yes!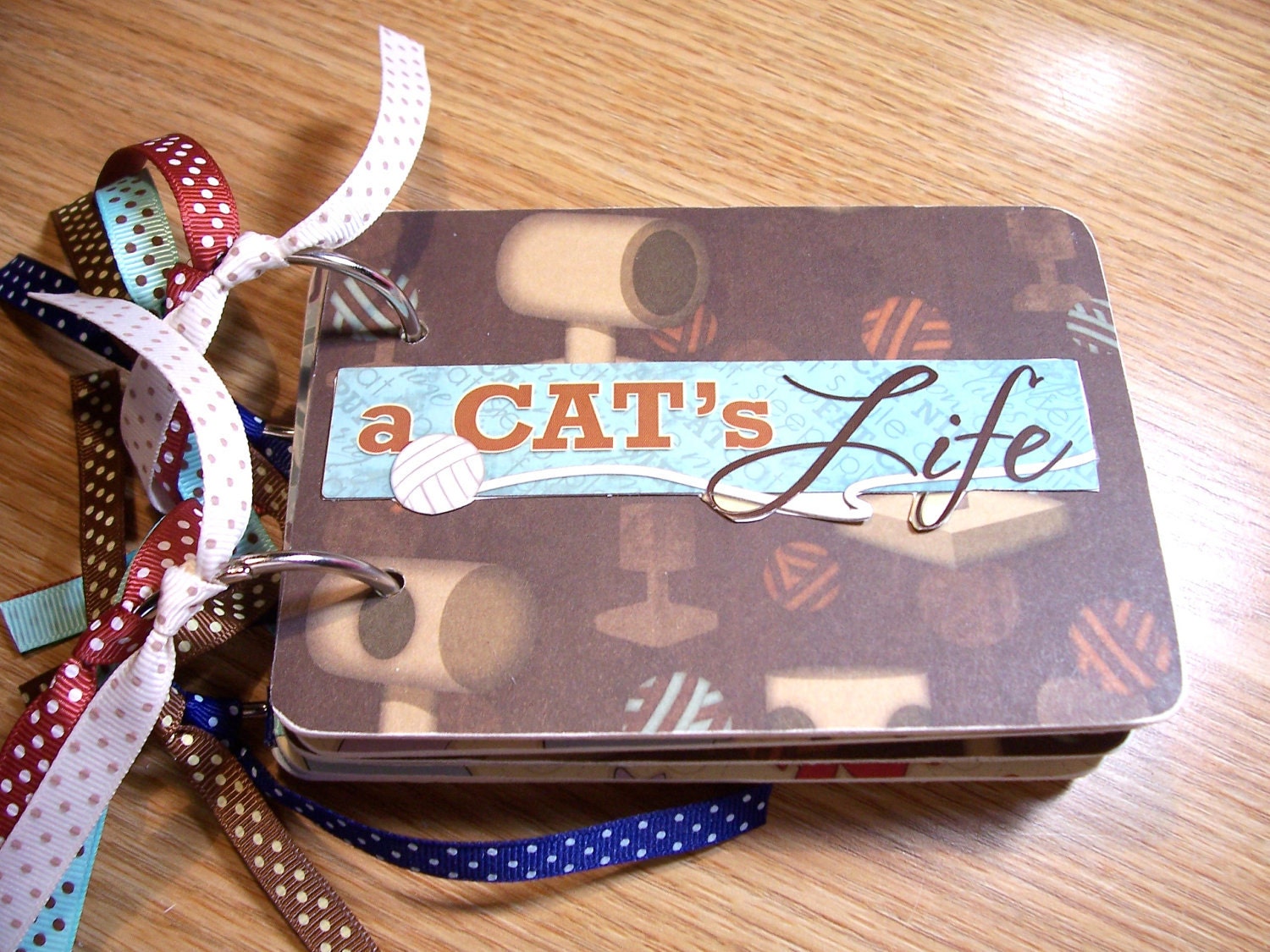 A Cat's Life Mini Album
I miss my kitties...and their antics deserve an album. She has ones for dog lovers, too.
So, to summarize today's shop of the day:
Hampshire Rose
Pre-made and Mini Scrapbook Albums
Entire store marked down for a limited time
Go, shop, find pretty things, and tell Sharon that Caffeinated Papercuts sent you! <3
Please note: I have not received compensation in any way to write about this shop. All views are my own personal ones and not from a script. I'm just that opinionated.